A growing trend allowing small business owners to free up some of their precious time is the use of a VA – a virtual assistant. As a company offering business services, it felt right to partner with a VA and be able to help our clients in even more service areas. We found a great one to get us started – Lucy – and here are some of the things she could help you with:
Invoicing
Follow-ups
E-mail filtering
Online research
Compiling reports/presentations
Appointment scheduling
Travel planning
Particularly if you're the organised type, it's easy to think more often than not that it is simply "quicker to just do that myself". It's only once you've started outsourcing some of the ongoing time-consuming tasks that it then becomes clear it actually is worth it. Once the training/handover part is done and that person is more familiar with your business, the delegation of tasks is very productive. Having someone that you don't need to provide a desk and computer for and that only charges for the time spent assisting you each month is very economical and allows you to focus on your core skill area. Some owners detest the admin side of the business and having someone else do it relieves stress.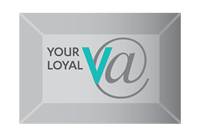 For example, if you came to Ihelm Enterprises for bookkeeping and also needed someone to manage your diary, we would directly refer you to our partner virtual assistant so that you could make arrangements with her. Soon afterwards, you've created more time by outsourcing your bookkeeping and diary management and can focus on what you do best for your business.